Message from the Executive Director
Sandy Flores
Director, Guam CAHA
Sandra.flores@caha.guam.gov
671 300-7583/671 482-8902
September 6, 2021
The sun is shining outside today, but there is no denying the tension that has been in the air lately. The term "Covid-fatigue" keeps coming up. I can certainly relate to being tired of the worry, the restrictions and most of all, the uncertainty of just about everything.
Like everyone, I have had to reassess my expectations. I have had to accept that the goals that I work toward today may not even be possible when I get there. The Council on the Arts and Humanities Agency (CAHA) experienced this with the Festival of Pacific Arts 2020. Due to the pandemic the 13th FestPac is now pushed off until 2024, and we are just crossing our fingers that it can happen at that time. CAHA is now preparing a new gallery space. We have been excited to offer this to the public. Now, however, it may not be safe, and we can't necessarily expect to have gallery exhibits, at least not in the customary way.
As I talk to friends and family and hear the strain in their voices as they struggle with the unpredictability of their plans, their finances, and how they will manage with kids schooling from home once again, I can't help but want to find ways that our agency can respond and be a resource for Guam at this time.
I recently participated in meetings around the federal recovery efforts. They helped me to realize the importance of resilient plans and programs to support our community. Our Plan A needs to include reaching people in times of the most restrictive conditions, meeting them where they are through the media, online and at home in their villages. Our Plan B can be an expansion to include in-person gatherings, workshops, and events as they are considered safe.
Right now, CAHA is in the process of granting funds to a new round of artists and organizations. The projects we see are inspiring, and many address the community needs under the restrictive conditions that may exist in the coming year. I feel proud to support these artists and these projects to serve our community when it needs it most.
CAHA is also making plans to partner in creating education content, enhancing our folk arts program, and providing more online access and resources. We are further exploring how we can bring the arts and humanities to communities in an interactive way using technology; virtual exhibits, Facebook Live broadcasts, and bringing more art into homes though online instruction.
Our motto is, "Weaving the arts and humanities into our daily lives." This is what we strive to do, and this is important. Creativity in the production of art and in our way of thinking is vital to staying creative in managing daily life with all its challenges. Not to mention that the arts are signatures of our culture and help define us. It is this unique identity that adds special appeal for visitors to our island, which has significant economic impact.
We offer the arts as a tool to cope, to find relief and to build the future we desire. Today more than ever, we want the people of Guam to keep in touch with Guam CAHA through social media or browsing our website, www.guamcaha.org as we build more ways to access the arts. If you are an artist, please join our artist's directory and become a registered resource for our island's arts and humanities.
Dankulu na si Yu'us ma'ase todo hamyu.
Sandra Selk Flores, Executive Director
Guam Council for the Arts and Humanities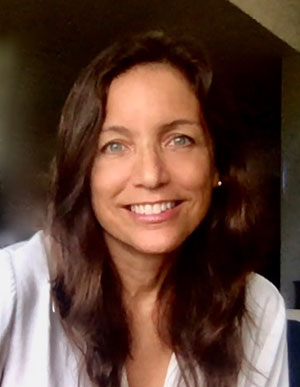 Sandra S. Flores
(Sandy)
Executive Director
sandra.flores@caha.guam.gov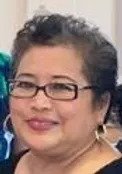 Jacqueline (Jackie) G. Balbas 
Program Coordinator IV
jacqueline.balbas@caha.guam.gov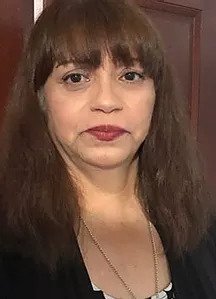 Angie R. Taitague
Program Coordinator III
angie.taitague@caha.guam.gov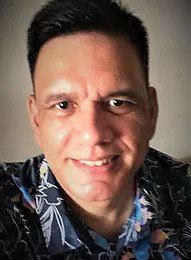 Mark Anthony Duenas
Program Coordinator I
mark.duenas@caha.guam.gov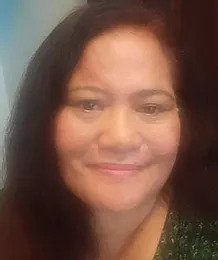 Genevey H. Kloulubak
Administrative Officer
genevey.kloulubak@caha.guam.gov

Joey A. Manibusan
Program Coordinator I
joey.manibusan@caha.guam.gov